The Top 5 Countries Offering the Highest Pay to Data Scientists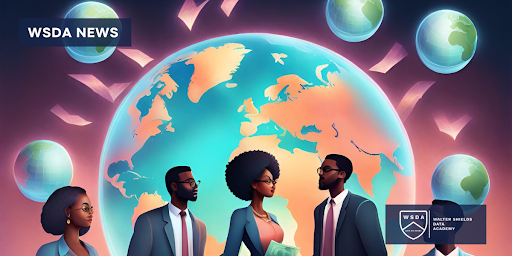 Data science is an essential field for businesses looking to harness powerful data and insights for growth. As companies across the globe realize the benefits of data science, the demand for skilled data professionals continues to climb upward, and so does their pay. Different countries offer varying salaries to data scientists, making it attractive for data professionals to consider relocating. These are the top five countries offering the highest pay to data scientists along with the latest salary trends and developments in the field.
5. Belgium
Belgium offers an average salary of $125,866 to data scientists, making it one of the best countries for data professionals to work in. The country's thriving tech ecosystem, advanced infrastructure, and supportive government initiatives towards the tech industry, make it conducive for data scientists. Moreover, Belgium has several reputable academic institutions; data scientists looking forward to sharpening their skills can enroll in some of the best data science programs the country has to offer.
4. USA
The United States is an excellent location for data science professionals with an average annual salary of $127,125. Python is the most commonly used language, with 29.6% of data scientists in the U.S. using it for coding in 2020. The US also has a plethora of big tech companies and startups across numerous industries, providing a dynamic workspace and many opportunities for data scientists to learn and grow.
3. Luxembourg
Luxembourg offers an average salary of $150,342 to data scientists, making it an ideal destination for high-paying data science jobs. The country has vast potential for data-driven businesses, especially in its finance sector, which is continually embracing AI applications beyond basic chatbots. In addition, Luxembourg has several R&D centers and data science organizations that provide an excellent base for budding data scientists to learn and collaborate with expert professionals in the field.
2. Denmark
Denmark has an average salary of $178,362 for data scientists, making it an incredibly attractive destination for data professionals. With its tech-driven economy and research-driven projects, Denmark presents an incredible opportunity for data scientists to bring innovation and discovery into their work. Furthermore, the country provides an incredibly high standard of living and work benefits, giving a unique balance between work and life that data scientists can enjoy.
1.Switzerland
Switzerland offers the highest average salary to data scientists at $193,358. The country has an incredibly advanced technology ecosystem and is renowned for its innovative initiatives in business, research, and technology. Switzerland is also the home of many data-driven organizations, including the famed CERN research lab, offering diverse job opportunities to data professionals. Although the cost of living is relatively high, Switzerland remains a top choice for data science professionals globally.
Data science has become a vital aspect of modern business, and with the ever-rising demand for data professionals globally, data scientists need to be aware of the highest paying countries in their industry.