How The NHL, Texas Rangers and NTT IndyCar are Using Data-Analytics to Improve the Sports Experience
It's no secret that data analytics has revolutionized the way we experience sports. In the context of sports venues, data analytics can be used to improve everything from security to concessions to fan experience. By understanding how fans move through the stadium, for example, venue operators can identify choke points and make adjustments to alleviate congestion. Or by analyzing purchasing patterns, concessionaires can stock more of the items that fans actually want to buy. Here's how data analytics is making big changes in the sports venues industry today.
NHL Aims for Sustainability with Data Analytics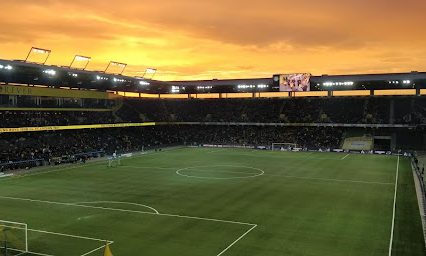 The National Hockey League (NHL) has made sustainability a priority since 2009, when it announced its "Green Initiative" which strives to reduce energy use and waste production in all NHL arenas. To achieve this goal, the league turned to data analytics. The NHL uses analytics to track energy and water usage, as well as waste production in all of its arenas. This helps them identify areas where they can reduce their carbon footprints and make their arenas more sustainable.
Texas Rangers Create State-of-the-Art Stadium with Data Analytics 
Data analytics have helped create one of the most advanced baseball stadiums in North America. The Texas Rangers' Globe Life Field uses advanced analytics and technologies like machine learning and predictive models to improve fan experience. With these technologies, the Rangers can better understand fan preferences and adjust accordingly—from identifying peak traffic times so they can plan staffing accordingly, to understanding how fans interact with digital signage so they can address what works best for their customers. 
NTT IndyCar Turns Brickyard into Smart City with Analytics 
The NTT IndyCar series recently introduced an innovative new concept: "smart cities" powered by data analytics. At Indianapolis Motor Speedway (IMS), IndyCar has implemented advanced data analytics tools that allow them to get real-time insights into every aspect of their operations from ticket sales to staffing levels on race day. With these insights, IMS can better anticipate fan needs and adjust operations accordingly—improving safety while enhancing the fan experience at the same time.  
Data analytics is a powerful tool that can be used to improve everything from revenue to fan experience to safety. And yet, despite its many benefits, not every sports venue has embraced data analytics. Those that have, however, are reaping the rewards—and setting themselves up for success in the future.